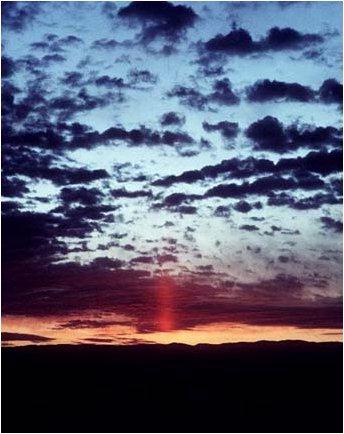 Photo &copy 1995 Mary Saxton [Griffin].
Used by permission.
From the White Sands Portfolio at
www.zianet.com/msaxton
"Holy, Holy, Holy, Lord God Almighty"
Adapted from the original hymn by Herber / Dykes
New Words, Music, and Guitar Arrangement by Larry Holder.
Copyright © 2011, Arr © 2013, MP3 (P) 2013 Larry Holder (Larry Holder Music, ASCAP)
For permissions, please refer to Larry's Songs of Praise and Worship.
[ Complete MP3 ]
[ Guitar 1 practice MP3 ]
[ Guitar 2 practice MP3 ]
[ Lead Sheet PDF ]   [ Guitar Tabs PDF ]
This is an adaptation of my favorite hymn, "Holy, Holy, Holy". I wanted to compose an upbeat version suitable for praise bands to use, and is acoustic guitar-centric. I've replaced the original demo recording with an early release (7-19-2013) of the final recording for my upcoming album, "Til Pondering Turns To Praise", and also provided practice tracks for the two guitar parts. Enjoy!
---

Holy, Holy, Holy, Lord God Almighty
Adapted from the original hymn by Herber / Dykes
New Words & Music by Larry Holder
Copyright © 2011 Larry Holder (Larry Holder Music, ASCAP)



       (intro)
       Bm  G  A  D, G  D  Asus A

       Bm      G     A  D    G      D      Asus    A
         Holy, holy, ho-ly!    Lord God Al-mighty!
       G     A      D    G       Em      Em7     Asus  A
       Early in the morn-ing our praises rise to thee.
       Bm      G     A  D    G       D       Asus    A
         Holy, holy, ho-ly!    Merci-ful and mighty,
       G       A        D       G       Em   A     D
       Father, Son, and Spirit, One, in holy Trini-ty.


       Bm      G     A  D    G           D         Asus      A
         Holy, holy, ho-ly!    We gather here to a-dore Thee
       G       A         D       G        Em     Em7      Asus  A
       All the praise is Yours a-lone, as it was meant to be.
       Bm       G       A      D     G        D           Asus   A
         Angels join us gladly now,    giving You all the glory
           G         A        D       G         Em    A     D
       You Were, You Are, You Will Be Lord, for all e-terni-ty!


       Bm      G     A  D    G      D      Asus    A
         Holy, holy, ho-ly!    Lord God Al-mighty!
       G       A     D          G            Em       Em7     Asus  A
       All cre-ation sings Your praise, from earth to sky and sea
       Bm      G     A  D    G       D       Asus    A
         Holy, holy, ho-ly!    Merci-ful and mighty,
       G       A        D       G       Em   A     D
       Father, Son, and Spirit, One, in holy Trini-ty.

       (tag)
       G       A        D       G          Em   A     D
       Father, Son, and Spirit, One...  in holy Trini-ty.

       (outtro)           [slower...]
       Bm  G  A  D, G  D  Asus A D